SEE HOW WE COMPARE TO OTHER LEADERS IN THE HYBRID GOLF CLUB INDUSTRY
Paired with our premium graphite shafts we blend a deep center of gravity, contoured sole, face-forward technology and a flat milled face into our club heads to give you the most effective hybrid imaginable.
HYBRID GOLF CLUB COMPARISON CHART
Manufacturer
Club Style
Low/Deep Center of Gravity
Contoured Sole
Forward Leading Edge
Flat "Milled" Face
Full Line of Clubs
Wedgewood
Silver IR Series
X
X
X
X
X
Ping
G425
X
X
X
X
Cleveland
Launcher Halo
X
X
X
X
TaylorMade
Sim Max
X
X
X
Cobra
T-Rail
X
X
X
Callaway
Rogue ST
X
X
X
Adams
Tight Lies
X
X
X
X
Tour Edge
Hot Launch E522
X
X
X
Pinemeadow
Excel EGI
X
X
X
Majek
K5
X
X
X
Thomas Golf
AT705
X
X
X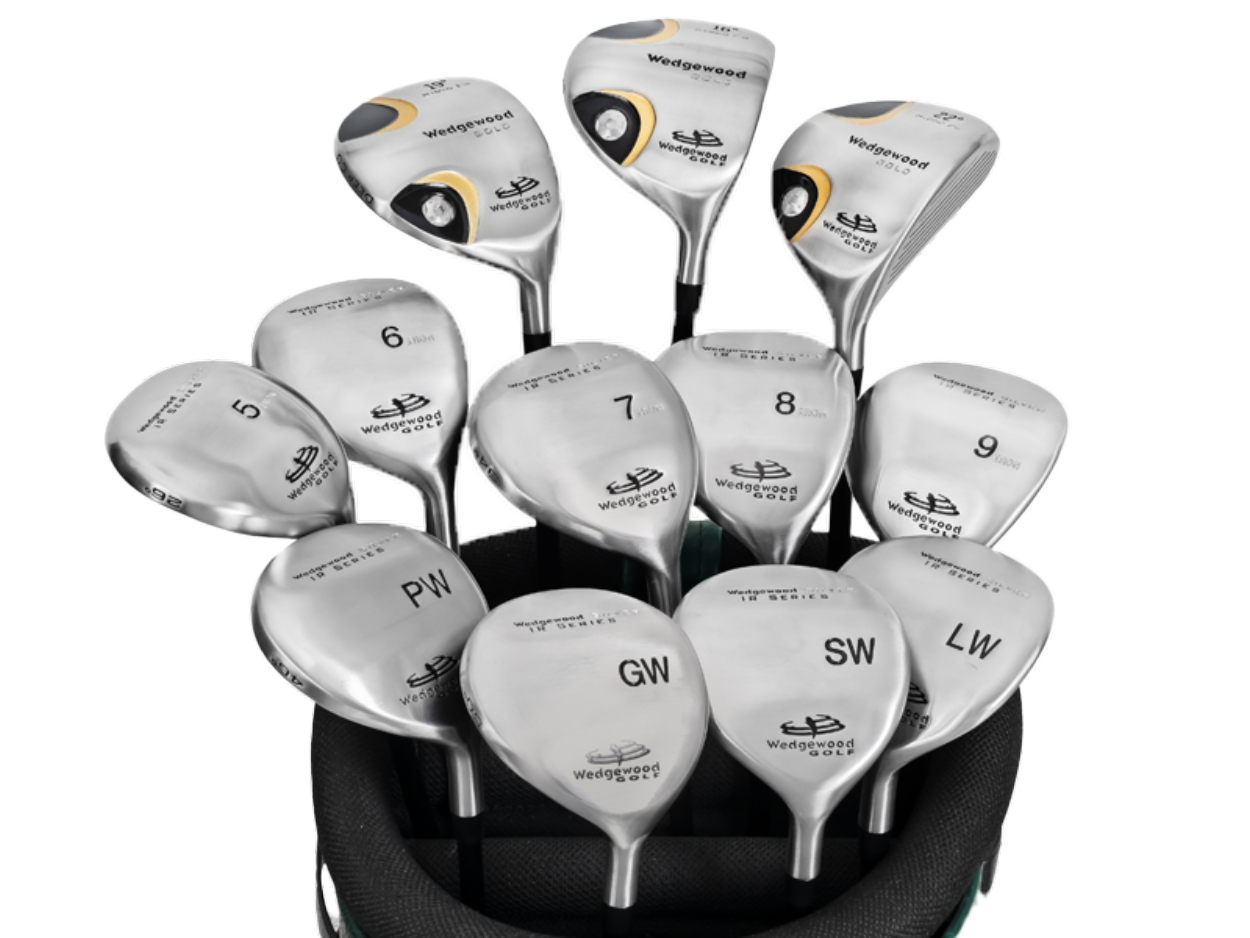 Our full line of hybrid clubs
Wedgewood Golf is the leader in hybrid golf clubs. Our clubs specifically designed for golfers that have trouble hitting traditional clubs consistently. From tee to green you will start hitting higher, straighter and further shots.