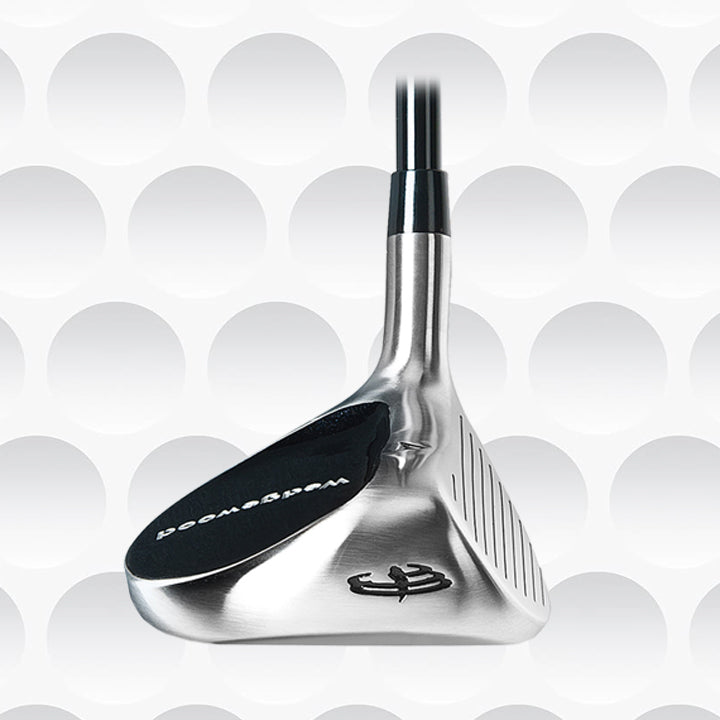 Silver IR Series 7 iron Hybrid - Only $49.99!
Test out Wedgewood's innovative hybrid technology for yourself.
Always 100% satisfaction guaranteed.
SPECIAL OFFER
ORDER NOW
Why You'll Love Them
Straighter Line

Hit the ball straight with the help of Wedgewood's Slim Drag Sole. Used in all of our hybrid golf clubs, this sole reduces the likelihood of the club head twisting even in the deepest rough. You will achieve greater accuracy and virtually shank-proof.

Higher Ball Flight

The deep center of gravity in our hybrid golf sets produce a higher trajectory when you strike the ball. This lift will allow you to hit the ball over water and sand and place it gently on the green.

More Backspin

The forward leading edge from our hybrid golf clubs generate more bite for your ball. The natural backspin and stopping action will allow your ball to hold firm onto the green during approach shots.

More Power

Wedgewood's added back weighting will provide more power and help stabilize the club at impact. A nice easy swing will get you the distance you desire down the fairway or to the pin.
Shop Our Products
We've got a variety of clubs to help you get your confidence
back on the course and improve your game.
Wedgewood Hybrid Technology
Wedgewood Golf is the leader in hybrid golf clubs. Our clubs are specifically designed for golfers that have trouble hitting traditional irons consistently. Here is how our innovative technology produces the best hybrids on the market.
Customer's Top Picks
Designed for golfers that have trouble with traditional irons consistently. The 7 iron is on special for $49.99!

The perfect solution to transform your golf game from the tee box, fairway, rough or sand.

Take your game to the next level with the gold standard in long-iron and fairway-wood replacements.